The Life Skills Program is the newest program at Friends for Life. Trainers work with adults with Intellectual Disabilities living in nursing facilities to encourage and develop more independence in daily life. The ultimate goal is to transition into community living with any necessary supports. For those clients with more severe disabilities who may live in the nursing facility for life, our trainers encourage as much independence and engagement in daily life at the facility as possible for that individual.
The actual training activities are designed especially for each individual depending on abilities and goals for that person. For example, it might involve activities to help improve small motor skills, communication skills, and cognitive skills. Whatever individual's goals, the trainer always strives to make the activities fun and challenging to encourage constant improvement, even if in baby steps. While the training activities are important, the daily visit from someone who genuinely cares and wants to spend time with you means everything to the clients in the Life Skills program.
Our Life Skill Trainers each receive a Magic Pouch, a bag of supplies appropriate to each client, and replenished as needed. Each Magic Pouch costs approximately $35. If you would like to help us help others, you can donate by clicking on the Donate a Magic Pouch button.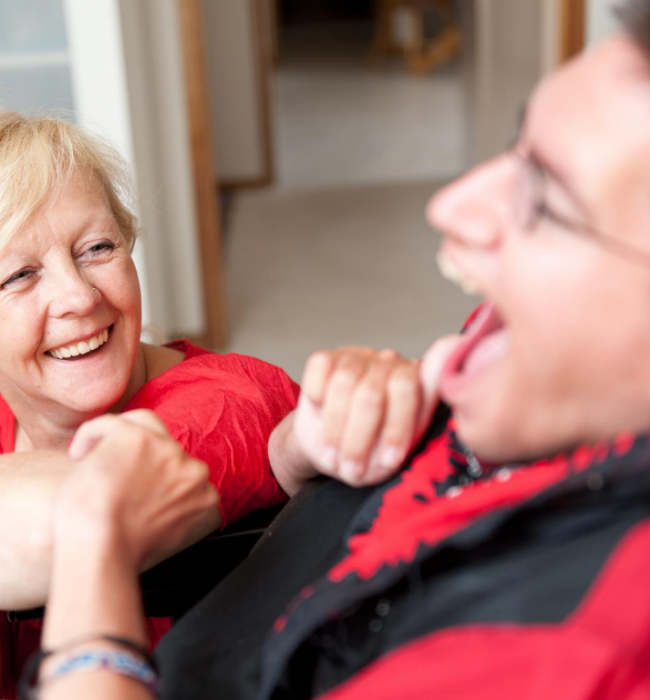 Many of the clients in this program first entered a nursing facility because of an injury or medical condition that couldn't be managed at home. There are a variety of reasons why he or she never left the facility.
One of our clients had always lived with his mother, who passed away while he was in the nursing facility. While the home was still there, Joe was not able to live alone, so he stayed in the facility. He had been there for 8 years when he became our client.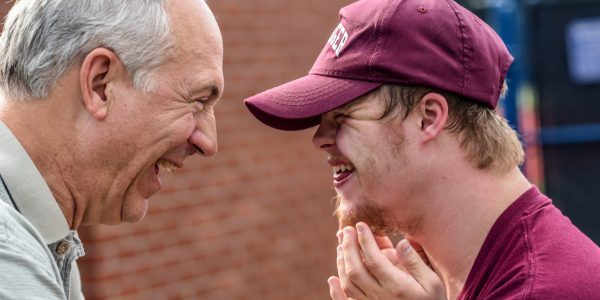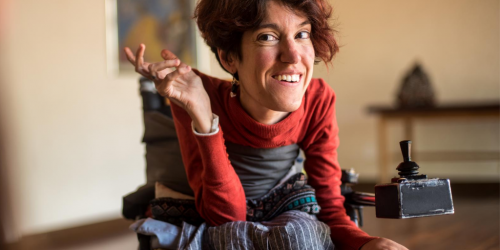 Mary had always lived with her sister after their mother passed away. Her sister got married and had a child while Mary was being treated in the nursing facility. There wasn't room for her when she was ready to be discharged, so she stayed. Mary had been in the facility for ten years when she became our client.
Other clients have just become so institutionalized through the years that they haven't considered any other option.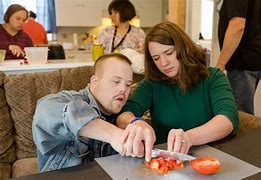 At one time, there weren't many community options for adults with Intellectual Disabilities who didn't live with families. That is no longer true in today's world. There are group homes and adult foster homes and many other supports available through the Home and Community Support (HCS) program at the Texas Health and Human Services Commission. Clients in the Life Skills Program who can successfully and safely transition into community settings are automatically accepted into the HCS program. Of course, it is always the client's choice. We have had clients who could live in the community again but choose to remain in the nursing home.
The Life Skills program is a contract with HOTRMHMR and Central Counties MHMR through the PASSR program. To be eligible for the program, an adult must have a diagnosis of Intellectual Disability and reside in a nursing facility. Referrals to Life Skills come through the coordinators in the PASSR program. There is no cost to the client.